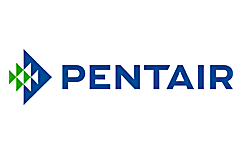 Pentair Technical Solutions is a global leader of systems and solutions that safeguard industrial controls, electrical components, communications hardware, electronic devices, and electrical heat management systems. Its premier brands Hoffman, Raychem, Schroff and Tracer provide a comprehensive range of standard, modified and custom engineered solutions for the energy, industrial, infrastructure, commercial, communications, medical, security and defense markets.
The Schroff brand contains a broad portfolio of products from printed circuit board (PCB) accessories, such as card retainers, conduction cooled frames, front panels and handles to subracks, cases, backplanes, power supplies, cabinets and pre-assembled chassis for embedded computing systems.
About Pentair Ltd.
Pentair Ltd. delivers industry-leading products, services and solutions for its customers' diverse needs in water and other fluids, thermal management and equipment protection. With 2013 revenues of $7.5 billion, Pentair employs more than 30,000 people worldwide.
Pentair Electronics Protection Schroff GmbH
Langenalber Str. 96 - 100
75334 Straubenhardt

Germany