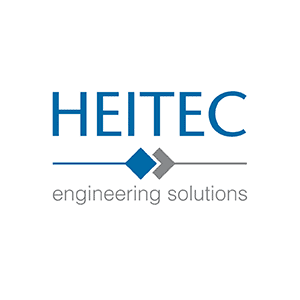 Heitec AG
Dr.-Otto-Leich-Straße 16
90542 Eckental
Germany
HEITEC stands for industrial expertise in automation, digitalization and electronics, and offers solutions, products, and services.
With its reliable, economical, and technically high-quality solutions, HEITEC helps over 2,000 customers to increase their productivity and optimize their products. A work force of 1000 employees at numerous sites worldwide provides high-quality industry skills close to the customer.
HEITEC is a highly innovative provider of automation and electronics solutions for a wide range of industries.
Our solutions minimize your development and production risks and can be applied to your product at low cost and on time. We look after your products throughout their entire lifecycle. We strive to offer you the best system solution every time, one that will give you a lasting competitive edge. Everything comes with the same quality objective – whether it's for a "simple" board or for a more complex system comprising hardware, software and casing technology.