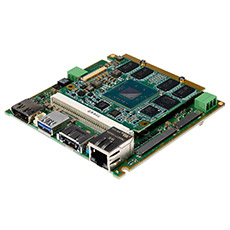 Ultra compact 10x10 cm carrierboard for Qseven modules (x86, Spec 2.0)
The Qseven mainboard (carrier board) MB-Q7-2 in combination with a standard Qseven 2.0 (x86) module forms an ultra compact hardware kit. It is optimized for usage of modules with latest Intel Atom E3800 and latest AMD G-series SoC.
The compact design with only 10 cm x 10 cm x 2,3 cm and the huge amount of interfaces and functionalities allows the user to create high performant but passive cooled solutions like BoxPCs, PanelPCs and custom specific devices in a very fast and convenient way.
Another key aspect is security which is supported by TPM 1.2/2.0, a Sentinel HL security controller and an integrated secure EEPROM which allows the user to realize a very secure embedded device.
martinunverdorben
2018-09-22T13:35:23+02:00