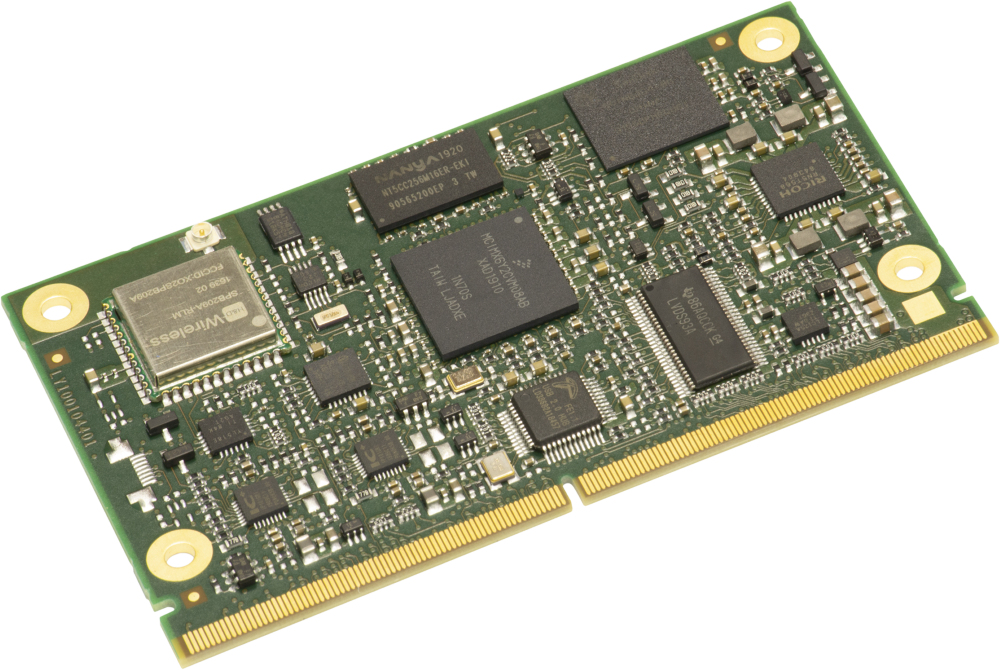 Manufacturer:

Avnet Embedded
NXP i.MX 6ULL / 6ULZ ARM Cortex-A7
The MSC SM2S-IMX6ULL is based on NXP i.MX 6ULL/ULZ, a power efficient and cost-optimized applications processor family featuring an advanced implementation of a single ARM Cortex-A7 core, which operates at speeds up to 900 MHz.
This family of applications processor includes an integrated power management module that reduces the complexity of an external power supply and simplifies power sequencing. The module is optimized for lowest cost to support up to high volumes projects which are typically addressed by single board computers.
On the module the processor it is combined with up to 1GB DDR3L SDRAM, up to 64GB eMMC Flash, dual 10/100 MBit Ethernet and a rich set of typical embedded interfaces like USB, UART, SPI, I2C, CAN and many more. It provides a graphics controller to support displays up to HD ready resolution. Optionally the module can support WLAN and Bluetooth.
The module is compliant with the new SMARC™ 2.0 standard, allowing easy integration with SMARC™ baseboards. For evaluation and design-in of the SM2S-IMX6ULL module, MSC provides a development platform and a starter kit.
Support for Linux is available.
Eilyn Kadow
2022-04-03T17:04:39+02:00