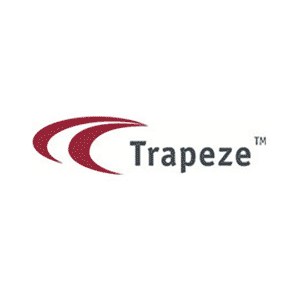 Industrieplatz 3
CH-8212 Neuhausen am Rheinfall
Schaffhausen
Switzerland
Trapeze is a world-leading supplier of public transport solutions. The companies in the Trapeze Group supply state-of-the-art software, Intelligent Transportation Systems (ITS) and mobile technologies to passenger transportation companies. Hundreds of public and commercial companies in North America, Europe, South Africa and Asia use Trapeze products to increase their efficiency, improve the quality and scope of their services and transport more people at lower costs.
The European headquarters of the Trapeze Group is Trapeze Switzerland GmbH located in Neuhausen am Rheinfall. The company provides transport authorities and operators with comprehensive control and information systems that enable better punctuality, shorter journey times and more precise connections as well as dynamic passenger information and ticketing.
For more information see www.trapezegroup.com Trapeze Group is a member of Constellation Software Inc. (TSX: CSU).