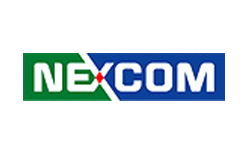 Founded in 1992 and headquartered in Taipei, Taiwan, NEXCOM is committed to being your trustworthy partner in building the digital infrastructure.
NEXCOM is leading the technology in the Embedded Computing Platforms by providing a one-stop solution for diversified vertical markets by Industrial Computing Solutions (ICS), Multi-Media Solutions (MMS), Mobile Computing Solutions (MCS), Intelligent Digital Security (IDS) and Network and Communication Solutions (NCS) as five business service groups for our customer.
We provide off-the shelf or tailor-made embedded hardware platform which could integrate completed Board-Support-Package (BSP-ready) of Embedded OS, Real-time OS.
To fulfill environmental critical applications, NEXCOM also provide wide- temperature design and conformal coating as high-value services.
The mission of our EmbeddedPro services from industrial standards to customization services to make your embedded dream work by one-stop solution.
NEXCOM International Co., LTD.
9 Fl., No. 920, Chung-Chang Road
Zhoiunhe Dist. New Taipei City 235

Taiwan (R.O.C.)