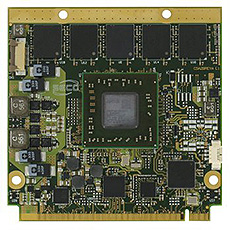 Qseven® standard module with the 1st and 2nd Generation ("eKabini" and "Steppe Eagle") AMD Embedded G-Series SOCs
The Q7-A29 is a Qseven® Rel. 2.0 Compliant Module designed by SECO, based on the AMD Embedded G-Series System-on-Chip (SOC), a family of Dual/Quad Core x86 CPUs with integrated discrete-class GPUs and I/O controllers on a Single chip.
The wide selection of Quad and Dual Core SOCs, with their different embedded GPUs, allows achieving very high levels of performance, targeting all kind of applications, from graphics to industrial automation. The board is also available in an EXTREME Version, with all the components mounted onboard certified for the industrial temperature range.
marcomseco
2020-03-10T09:58:20+01:00