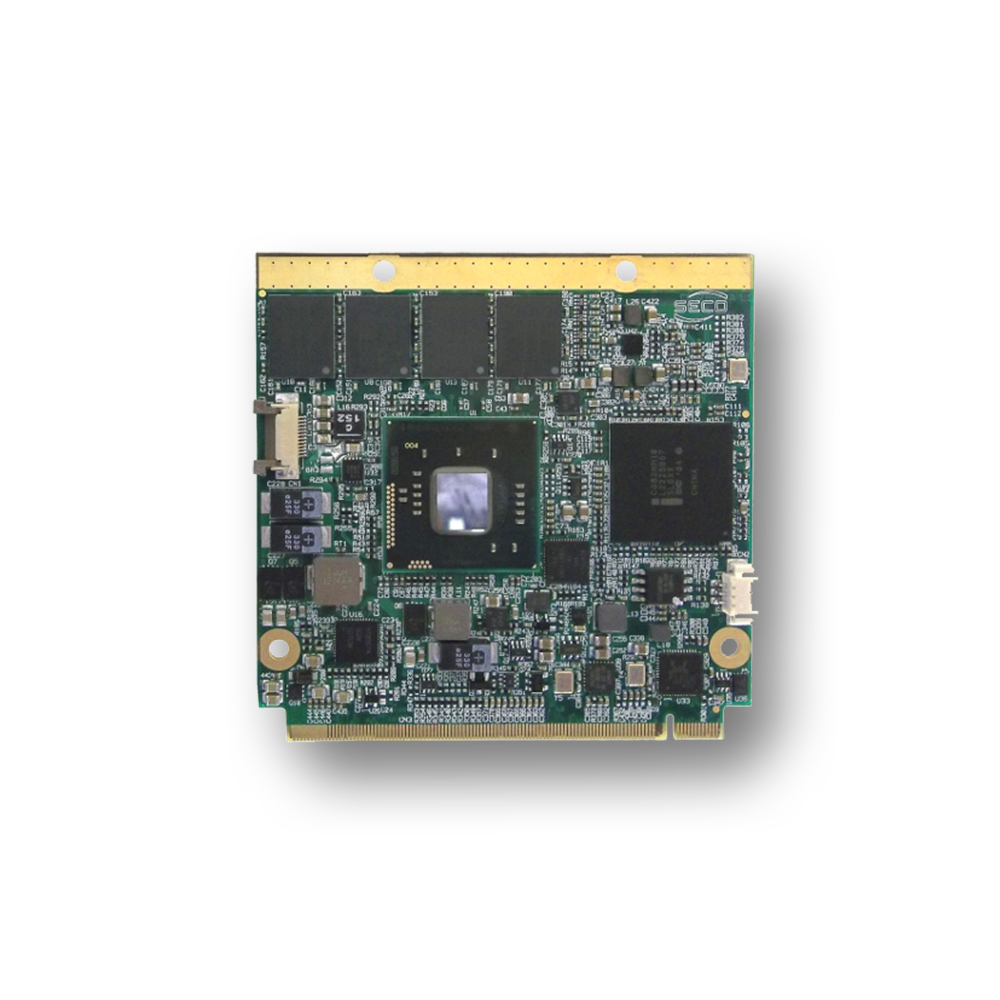 Qseven® Rel. 2.0 Compliant Module with Intel® Atom™ Cedar View family Processors and Intel® NM10 Express Chipset
Q7-978 is a Qseven® Rel. 2.0 Compliant Module designed by SECO, based on the newest Intel® Atom™ family of CPUs, N2000 and D2000, a series of Dual Core CPU with Hyper Threading capabilities and 64-bit instruction set.
Integrating a high performance 2D and 3D GPU, along with NM10 Express Chipset, which gives the support for most PC-like interfaces, this family of processors offers a very high level of performance for all kind of applications, from graphics to industrial automation.
marcomseco
2018-12-13T08:52:27+01:00